Join us each Sunday for worship at 9:30 am or 11:15 am. We keep it real, relaxed, and friendly.
​
If you missed this past Sunday, or would like to hear previous sermons, please click on the link below to go to our YouTube channel. We hope to see you Sunday!
We believe there is HOPE for EVERYONE!
Financial Peace University Begins
CIY: Believe Middle School Conference
IF: Gathering at Journey Church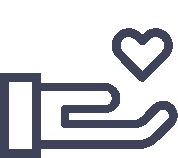 "Each of you should give what you have decided in your heart to give, not reluctantly or under compulsion, for God loves a cheerful giver."
As a member of Church of the Crossroads you not only get biblical instruction during service, but now have FREE access to thousands of ministry tools and videos to help you grow in faith. Check it out!